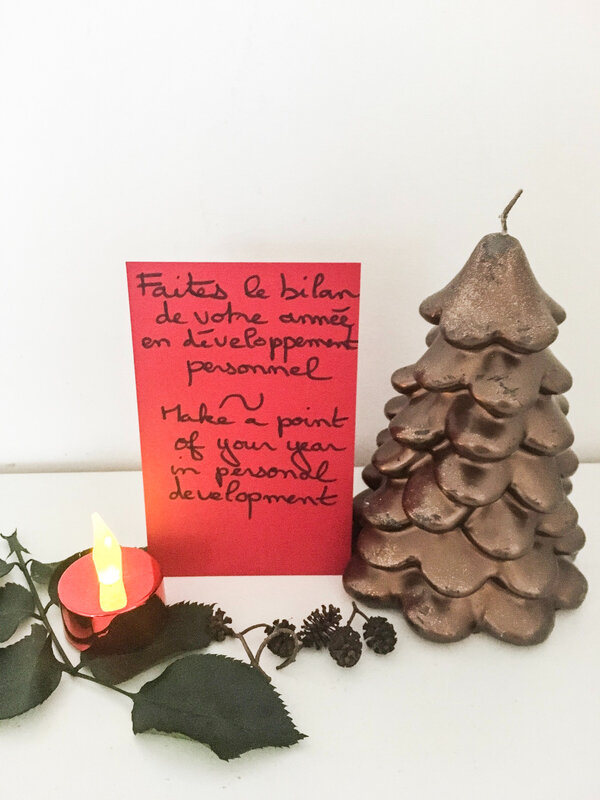 Bonjour à tous, j'espère que vos fêtes de noël se sont bien passées.
Avec la fin de l'année qui approche, il est toujours bien de faire un bilan de ce que l'on a accompli personnellement afin de pouvoir s'améliorer toujours plus l'année qui va suivre. Je vous ferais d'ailleurs un petit topo sur les bonnes résolutions et comment les mettre en place dans le prochain article. Mais pour le moment l'heure est au bilan. Alors êtes-vous prêt ? Prenez un papier et un stylo et c'est parti.
Hello everyone, I hope your Christmas has gone well.
With the end of the year approaching, it's always good to make a point of what we have achieved personally in order to improve even more the next year. I will also give you a little tutorial on the good resolutions and how to put them in place in the next article. But for the moment the time is in the balance sheet. So are you ready ? Take a paper and a pen and go.
1) Etes-vous globalement satisfait(e) de vous durant cette année ? / Are you overall satisfied of yourself this year ?
Cette question est assez simple mais la réponse est des plus importante.
Attention ! Ici nous parlons de vos actions et vos faits et gestes directs et non, bien entendu, de facteurs extérieurs que vous n'avez pu contrôler (comme le décès d'une personne qui vous était chère par exemple). Pour faire ce bilan, vous devez vous focaliser sur la façon dont vous avez gérer vos émotions, la façon dont vous avez fait face aux imprévus, les décisions que vous avez prises…
This question is quite simple but the answer is very important.
Warning ! Here we talk about your direct actions and not of course external factors that you could not control (like the death of a person who was dear to you for example). To make this point you must focus on how you manage your emotions, how you deal with the unexpected, the decisions you made ...
2) Avez-vous créée des projets ou vous êtes-vous avancé dans ceux que vous aviez créée? / Do you create projects or did you advance in the ones you had created ?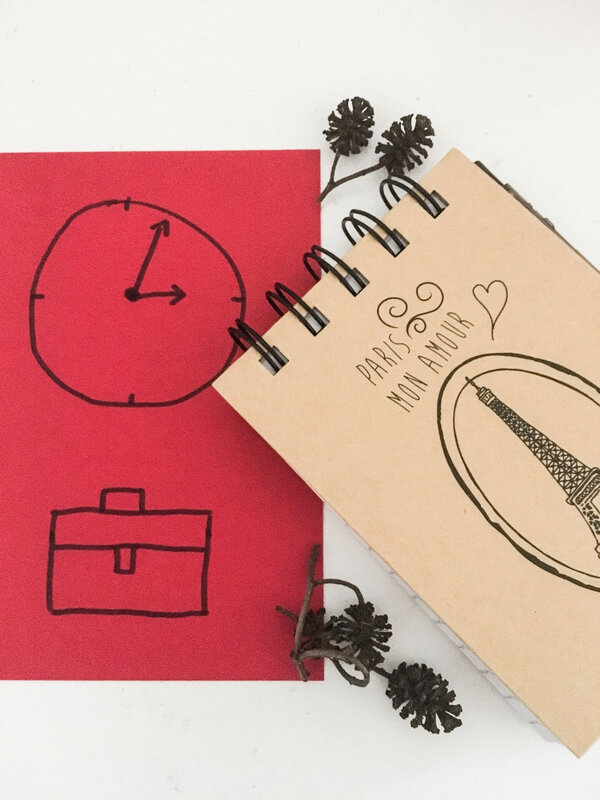 Comme vous le savez déjà, il est important pour avancer dans votre développement personnel, d'avoir des projets. Si vous n'en créez pas ou bien que vous ne consacrez pas d'énergie à réaliser ceux que vous avez mis en place, vous ne gagnerez pas en satisfaction personnelle, en estime de vous-même et vous perdrez l'occasion d'avoir de nombreuses expériences qui auraient pu vous être utiles.
As you already know, it is important to move forward in your personal development, to have projects. If you do not create one or do not expend energy to achieve the ones you have put in place, you will not gain in personal satisfaction, self-esteem and you will lose the opportunity to have many experiences that could have been useful to you.
3) Avez-vous pris les bonnes décisions ? / Have you took the right decisions ?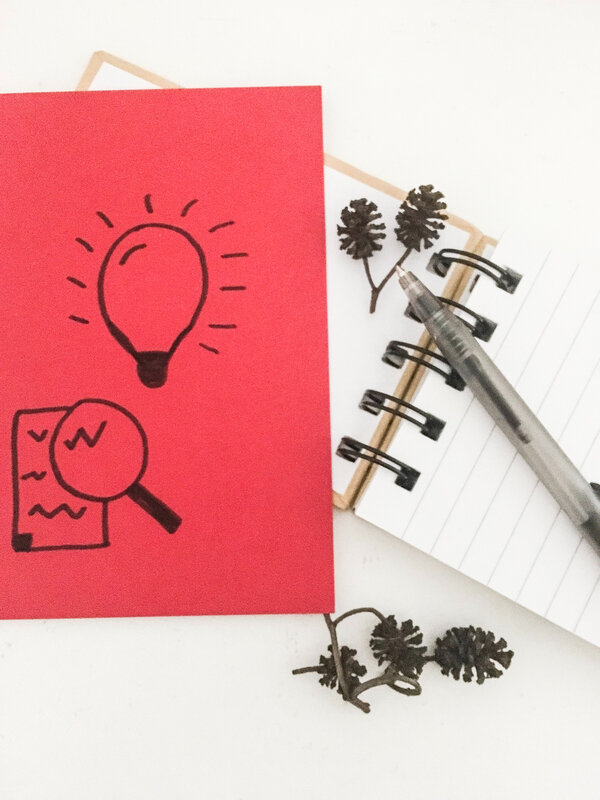 Etes-vous fière des décisions que vous avez prises durant l'année ? Celles-ci vous ont-elles permis d'avancer ? De vous remettre en question ? Il est bien de réfléchir avant de prendre une décision afin de ne pas les regretter et d'être certain qu'elle va nous apporter un plus dans notre vie. Mais il est important de passer à l'action si vous voulez aller de l'avant.
Are you proud of the decisions you made during the year ? Did they allow you to move forward ? To question you ? It is good to think carefully before making a decision in order not to regret it and to be certain that it will bring us more in our life. But it is important to take action if you want to move forward.
4) Etes-vous satisfait(e) de votre attitude générale ? / Are you satisfied of your general attitude ?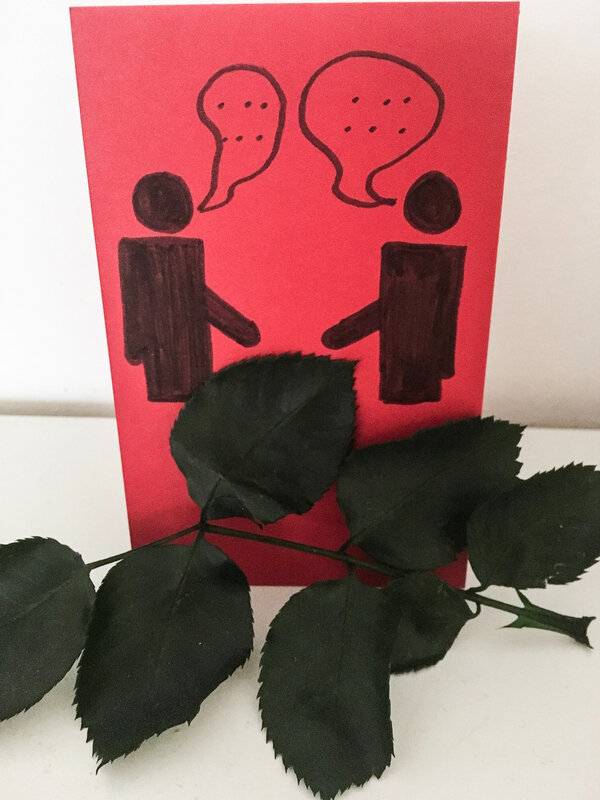 Comment vous êtes-vous comporté avec les autres ? Avez-vous été honnête ? Avez-vous su aborder vos sujets de conversation avec tact et réflexion ? Notre relation avec les autres en tant qu'être humain est une des choses les plus importantes dans notre développement. N'oubliez pas d'agir avec bienveillance et réflexion lorsque vous vous adressez à autrui.
How was your behavior ? Have you been honest ? Did you know how to approach your topics of conversation with tact and thought ? Our relationship with others as a human being is one of the most important things in our development. Remember to act kindly and thoughtfully when addressing others.
5) Pensez-vous avoir appris des choses ? Avez-vous approfondi vos connaissances ou votre culture générale ? / Do you think you have learned things ? Did you deepen your knowledge ?
Une des choses très importante du développement personnel consiste à constamment vouloir augmenter sa valeur, à apprendre des choses pour pouvoir progresser dans votre vie et faire connaissance avec de nouvelles personnes. Vous êtes-vous occupé de cela ?
There is one very important thing in personal development is to constantly want to increase our value, to learn things. To be able to progress in your life and get to know new people. Are you taking care of that ?
6) Avez-vous pris soin de vous ? / Have you taken care of yourself ?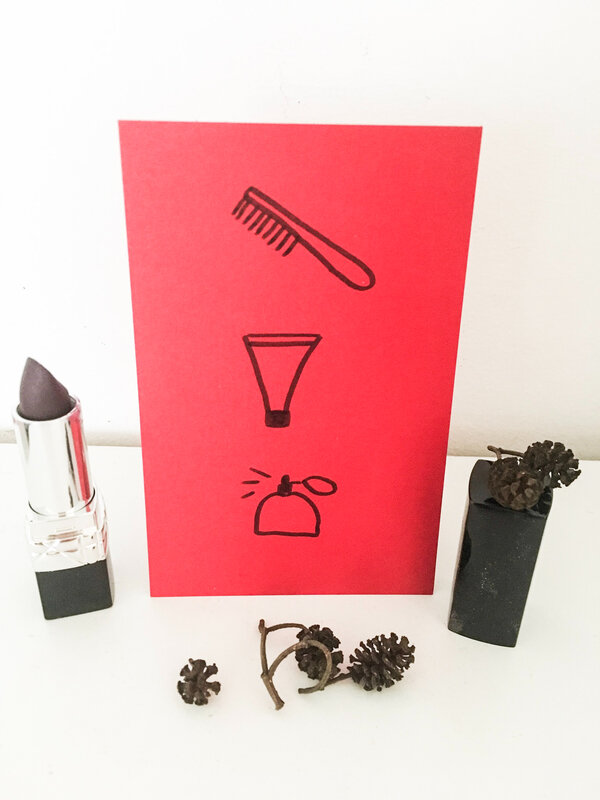 Vous le savez certainement mais prendre soin de soi est nécessaire pour se sentir aussi bien dans son corps que dans son esprit. Avez-vous pris soin de votre peau ? De votre alimentation ? Qu'avez-vous fait pour la paix de votre esprit ? Qu'avez-vous fait pour prendre soin de vous durant cette dernière année ?
You probably already know, but taking care of yourself is necessary in order to feel good in your body as well as your mind. Have you taken care of your skin ? What about your diet ? What did you do for the peace of your mind? What have you done to take care of yourself this past year ?
Si vous avez au moins 3 réponses « non » à ces questions, il serait certainement bien pour vous de chercher à mieux faire. Vous pouvez faire le point par écrit de chaque question, mettre les plus, les moins, détailler. Cela vous permettra de réellement voir ce qui a été ou non.
Ensuite, faites une liste de tout ce dont vous n'êtes pas satisfait et que vous désirez changer dans votre vie au cours de l'année prochaine.

Rendez-vous lors du prochain article afin de voir comment organiser et tenir ses bonnes résolutions !
Prenez soin de vous !
If you have at least 3 "no" answers to these questions, then it would certainly be good for you to try to do better. You can write the point for each question, put the most, the least, detail. This will allow you to actually see what has been or not.
Then make a list of everything you are not happy with and that you want to change in your life during the next year.
See you for the next article to know how to organize and hold your good resolutions !
Take care of yourself !
Orchidée
Texte et photos/ Text and photos : Orchidée