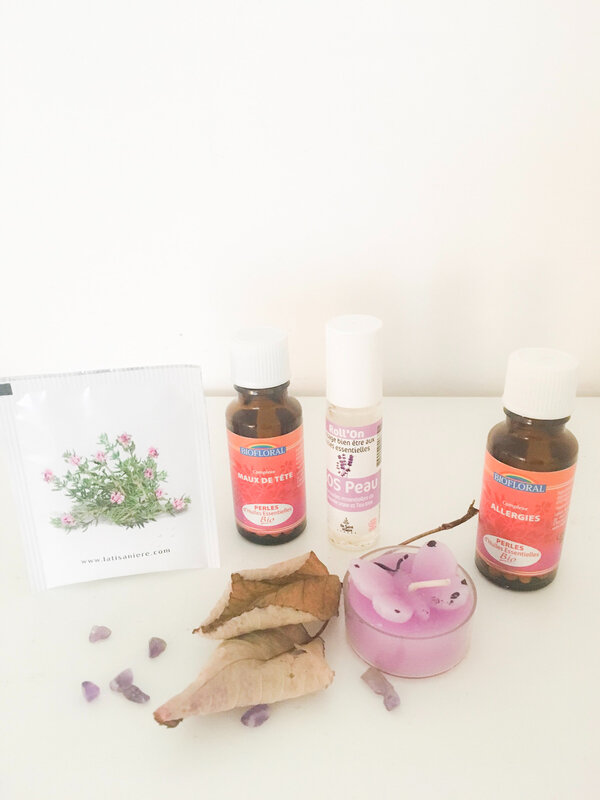 Salut à tous !
Cette semaine je désirais vous faire un article un petit peu différent et vous présenter certains produits de bien-être que j'adore et que j'utilise au quotidien.
Si cela vous plaît n'hésitez pas à me le dire et j'en referais d'autres.
Ps : Je ne suis évidemment commissionnée sur aucun de ces produits
Hi everybody !
This week I wanted to make you a little different article and introduce to you some wellness products that I love and that I use everyday.
If you like it, do not hesitate to tell me and I would do others.
Ps: I'm obviously not commissioned on any of these products,
They are French products but maybe you can find them in your country or order them on their websites.
Les roll-up de chez Saint Hilaire :
Roll-ups from Saint Hilaire :
Je les adore tout simplement. Ils sont super efficaces, naturels, bio et ont un très bon rapport qualité/prix. Un roll peut durer de trois à six mois selon son utilisation.
Leur format pratique permet de plus de les glisser facilement dans un sac ou une poche.
Je les aime tous cependant mes préférés restent :
I just love them. They are super efficient, natural, organic and have a very good price / quality ratio. A roll like this can last easily from three to six months depending on its use.
You can slip them easily into a bag or pocket because they are small.
I love all of them however my favorites remain :
Le roll'on "Sereni'tête" /

The head serenity roll'on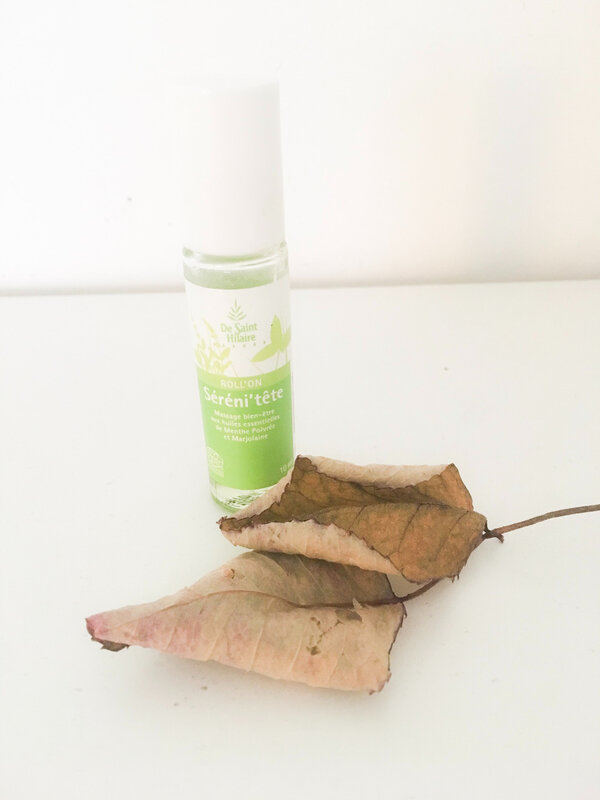 A l'huile essentielle de menthe Poivrée et à la Marjolaine.
Pour quelqu'un comme moi qui a facilement mal à la tête, il est super efficace.
Il est bien sur conseillé en cas de légers maux de tête ou en renforcement de plus gros.
On l'utilise sur ses tempes et/ou sur les poignets.
With peppermint essential oil and Marjoram.
For someone like me who has a headache easily, it is super efficient.
It is of course recommended in case of slight headaches or strengthening bigger ones.
It is used on his temples and / or wrists.
Le roll'on hiver tranquille / T

he quiet winter » roll'on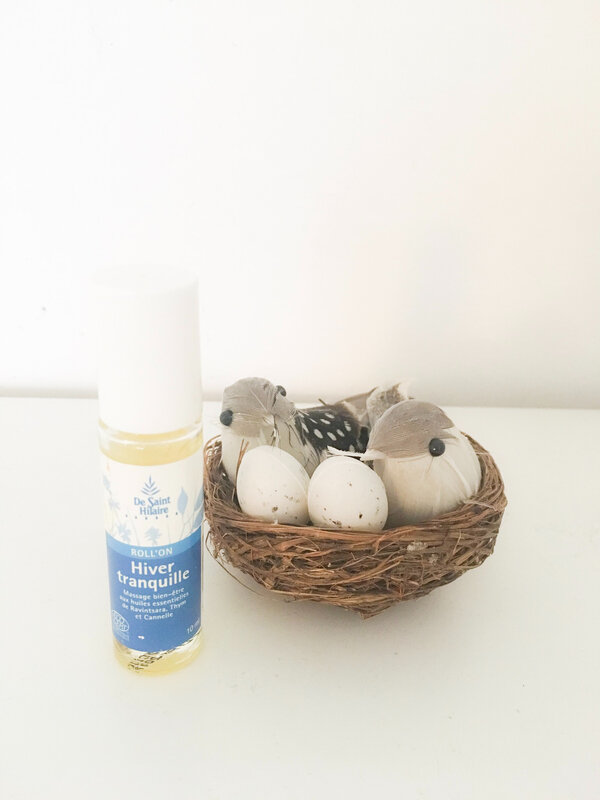 A l'huile essentielle de Ravintsara, thym et de cannelle.
Top pour renforcer ses défenses immunitaires et combattre les microbes.
Je l'utilise dès que j'ai eu froid ou que je me sens fiévreuse, en prévention ou bien en renforcement d'autres produits, lorsque les symptômes se sont déclarés.
On l'utilise sur les poignets ou sur le plexus.
With essential oil of Ravintsara, thyme and cinnamon.
Top to strengthen its immune defenses and fight germs.
I use it as soon as I get cold or I feel feverish in prevention or reinforcement of other products when the symptoms are declared.
It is used on the wrists or on the plexus.
Le roll'on SOS Peau /

The SOS Skin roll'on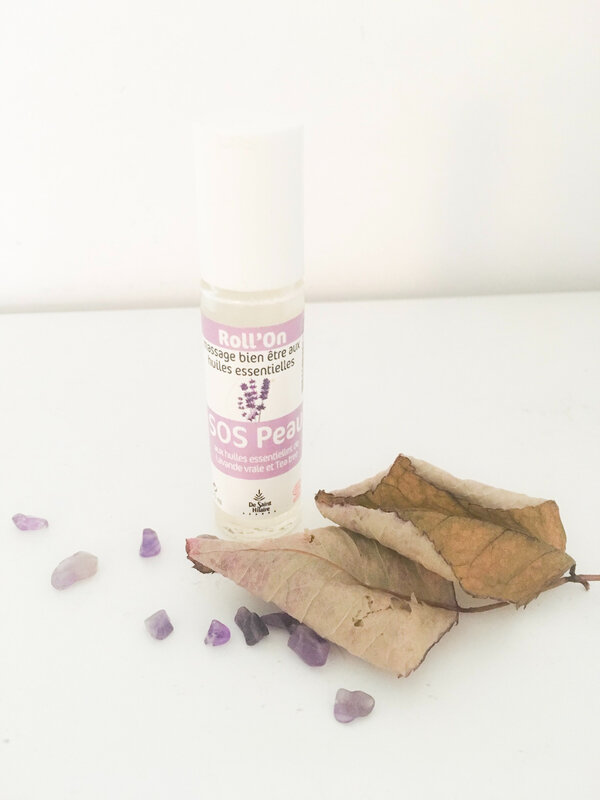 A l'huile essentielle de Tea tree et de Lavande.
Quand il nous arrive d'avoir des petits problèmes de peau mais que l'on veut trouver des alternatives naturelles aux crèmes dermatologiques, tadam !
Ce roll est à utiliser directement sur les zones concernées et sincèrement, je le trouve aussi efficace que la plupart des crèmes que j'ai essayé. Bien sûr une fois appliqué on ne touche plus et on ne se s'expose pas au soleil avec.
With essential oil of Tea tree and Lavender.
When we happen to have small skin problems but we want to find natural alternatives to dermatological creams, voilà !
This roll is used directly on the areas concerned and sincerely I find it as effective as most creams I tried. Of course once applied you do not touch and you do not expose you in the sun with.
Attention ! Les personnes susceptibles de faire des réactions aux huiles essentielles doivent rester vigilentes. Testez-es avant sur votre poignet et/ou demandez conseil à votre pharmacien. On évite évidemment les muqueuses quand on les utilise.
Be careful ! Some people can react to essential oils. Test it before on your wrist and / or ask your pharmacist for advice. Obviously mucous membranes are avoided when you used them.
Les perles de chez bio-floral :
The bio-floral beads
Une fois que je les ai découvertes, je n'ai plus cessé de m'en servir.
Elles sont faciles à emporter et simples à utiliser. Je suis vraiment très fan des complexes. Surtout certains que j'utilise régulièrement. Pas besoin d'être un(e) pro pour l'utilisation, tout est marqué sur l'emballage. Je vous conseille d'aller voir les autres sur le site de Biofloral afin de trouver le complexe qui vous conviendra le mieux (il y en a bien d'autres encore).
Once I discovered them I never stopped using them.
They are easy to carry and easy to use. I am really very fond of mixtures. Especially some that I use regularly. No need to be a pro for use, everything is marked on the package. I advise you to go see others on the site of Biofloral to find the mixture that suits you best (there are many more).
Perles essentielles digestion / Essential pearl digestion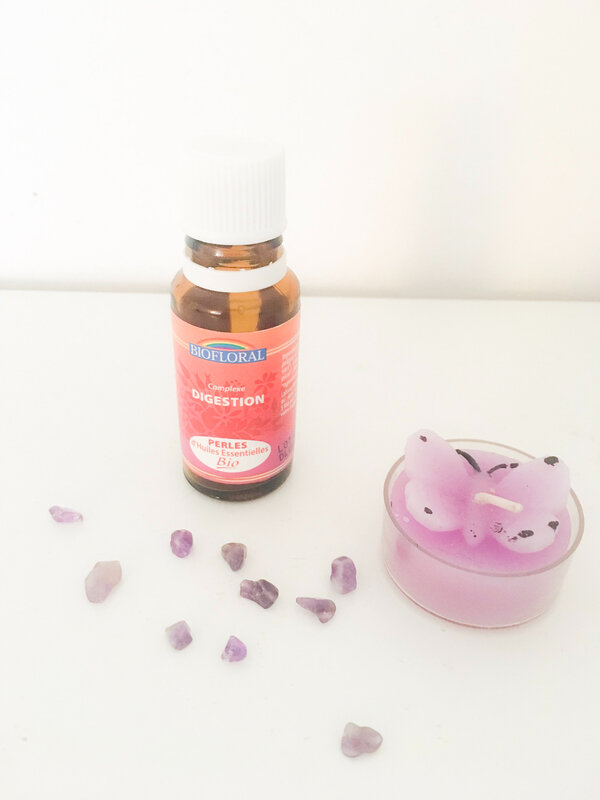 Efficace en cas de digestion difficile ou de soucis de ventre. Il est vraiment top. On peut le prendre n'importe où, n'importe quand et même si vous avez bu un verre de vin ou une bière au cours du repas. Vous ne risquerez pas d'être malade. J'ai pour habitude de le prendre régulièrement avec moi quand je sais que je vais manger à l'extérieur ainsi cela me permet de parer à toute éventualité.

When we have a difficult digestion or a belly problem, it is really great. It can be taken anywhere, anytime, and even if you have had a glass of wine or a beer during the meal, you will not be sick. I usually take it regularly with me when I know that I am going to eat outside so it allows me to prevent any eventuality.
Perle essentielle allergie /

Pearl essential allergy
Ayant des problèmes importants de sinus, je fais des allergies de façon chronique toute l'année. Autant vous dire que pour éviter de me bourrer de médicaments au quotidien, ce complexe reste une bonne solution. En cas de grosse crise, je le prends en renforcement de mon traitement.
Having significant sinus problems, I make allergies chronically all year long. So if I want to avoid stuffing me with drugs on a daily basis this complex is a good solution. In case of a big crisis, I take it in reinforcement of my treatment.
Perle essentielle Maux de tête /

Essential pearl Headache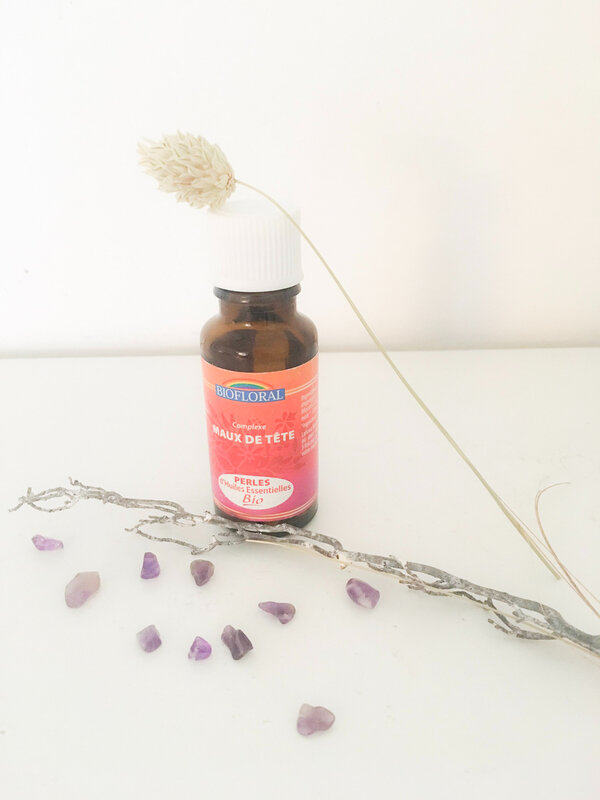 Pour renforcer le roll de chez Saint Hilaire ou éventuellement le remplacer si je ne veux pas risquer de faire disparaître mon maquillage, je peux également prendre ce complexe très efficace qui encore une fois, n'aura pas d'effets secondaires, même après avoir bu un verre.
To strengthen the roll of Saint Hilaire or eventually replace it if I do not want to risk to remove my makeup, I can also take this super top complex that will once again have no side effects even after drinking a glass of wine.
Extrait de pépins de pamplemousse
Grapefruit Seed Extract
Antibiotique naturel, il est super pour renforcer les défenses immunitaires.
Dès que j'ai un rhume ou quelque chose de viral, je l'utilise dans une tisane bien chaude. Même si en apparence le prix peut être un peu élevé, personnellement, j'ai fait pas mal d'économies sur le médecin.
Natural antibiotic, it is great for strengthening the immune system. As soon as I have a cold or something viral I use it in a hot herbal tea. Although apparently the price can be a little high, personally I saved money by avoiding the doctor.
La tisane de thym
Thyme herbal tea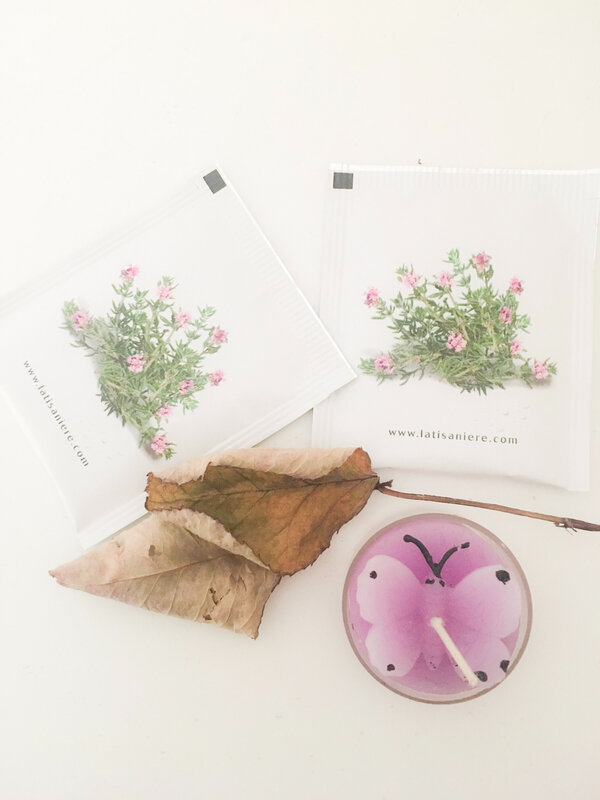 Ayant souvent des problèmes ORL liés à mes allergies, j'ai la gorge plutôt fragile. Pour moi, la tisane de thym avec du miel reste vraiment bien plus efficace que n'importe quel sirop contre mes toux et mes maux de gorge.
Often having ENT problems related to my allergies, my throat is rather fragile. For me, thyme herbal tea with honey is really much more effective than any syrup against coughs and sore throats.
Voilà, c'est tout pour aujourd'hui, si vous désirez que je vous parle de produits plus basés sur la beauté, je le ferais une prochaine fois.
Bonne semaine à tous !
Prenez soin de vous !
That's all for today, if you want me to talk about more beauty-based products, I'll do it again next time.
Have a good week !
Take care of yourself !
Orchidée
Texte et photos par/ Text and photos by Orchidée