Bonjour à tous !
Nous voici déjà en décembre et il est donc temps de faire le bilan de son année, pour cela, je vous ai donc préparé un petit quiz afin de mieux voir où vous en êtes au niveau de votre développement personnel. (Ce test à été fait de façon indicative, il peut donc ne pas représenter exactement votre situation de vie. Merci de votre compréhension.)
Hello everyone !
We are already here in December and it is therefore time to take stock of this year, for this reason, I have prepared a little quiz to better see where you are at the level of your personal development. (This test has been done indicatively, so it may not be exactly represents your life situation, thank you for your understanding.)
1/ La fin d'année approche, avez-vous réalisé tous les objectifs que vous vous étiez fixés ? / The end of the year is approaching, have you achieved all the objectives that you have set for yourself ?
a) Oui j'ai réalisé tout ce que je m'étais fixé de faire, ou du moins 80%.
b) J'en ai plutôt réalisé la moitié, j'ai envie de faire mieux mais je suis déjà heureux/se.
c) Je n'ai strictement rien fait.
a) Yes I realized everything I had to do, or at least 80%.
b) I rather realized half, I want to do better but I'm already happy.
c) I did not do anything.
2/ Apprenez-vous régulièrement de nouvelles choses ? / Do you regularly learn new things ?
a) Oui régulièrement.
b) Ça m'arrive assez souvent ou du moins de temps en temps.
c) Plutôt rarement.
a) Yes, regularly.
b) It happens to me quite often or at least from time to time.
c) Rather rarely.
3/ Faites-vous attention à votre entourage et aux gens que vous fréquentez ? / Do you pay attention to your surroundings and to the people you frequent ?
a) Oui, absolument.
b) Ça m'arrive mais ce n'est pas toujours facile de s'éloigner de certaines personnes.
c) Pas vraiment non. Ce sont les personnes qui m'entourent habituellement et je ne cherche pas à changer ça.
a) Yes, absolutely.
b) It happens to me but it's not always easy to get away from some people.
c) Not really, no. These are the people who usually surround me and I'm not trying to change that.
4/ Râlez-vous souvent pour un peu n'importe quelle raison ? / Do you often moan for any reason ?
a) Non, quasiment jamais.
b) De temps en temps ça m'arrive.
c) Tout le temps. j'ai le poil hérissé.
a) No, almost never.
b) From time to time it happens to me.
c) All the time. I'm in a bad mood.
5/ Faites-vous des efforts pour rester positif ? / Do you make efforts to stay positive ?
a) Oui, tout le temps.
b) Je le fais autant que je peux. Je travaille dessus.
c) Ce n'est pas évident de rester positif dans le monde dans lequel nous évoluons.
a) Yes all the time.
b) I do as much as I can. I am working on it.
c) It is not easy to stay positive in the world in which we live.
6/ Faites-vous attention à votre environnement ? (ce qui vous entoure, où vous allez, la décoration chez vous…) / Do you pay attention to your environment ? (what surrounds you, where you are going, the decoration at home …)
a) Bien sûr, c'est essentiel.
b) J'ai changé quelques petites choses cette année.
c) Euh pas vraiment non.
a) Of course, it's essential.
b) I changed a few things this year.
c) Uh, not really, no.
7/ Cette année, avez-vous fait des efforts pour vous organiser ? / Did you make any effort this year to organize yourself ?
a) Oh oui, chez moi tout est quasiment réglé à l'avance.
b) J'ai acheté un bel agenda et un calendrier à mettre sur le frigo.
c) S'organiser par rapport à quoi ?
a) Oh yes, with me, everything is almost settled in advance.
b) I bought a nice organizer and a calendar to put on the fridge.
c) Organize towards to what ?
8/ Savez-vous déjà ce que vous désirez réaliser l'année prochaine ? / Do you already know what you want to achieve next year ?
a) Oui, tout est déjà noté et planifié.
b) J'ai déjà quelques idées en effet.
c) Euh, pas vraiment non.
a) Yes, everything is already noted and planned.
b) I already have some ideas indeed.
c) Uh, not really no.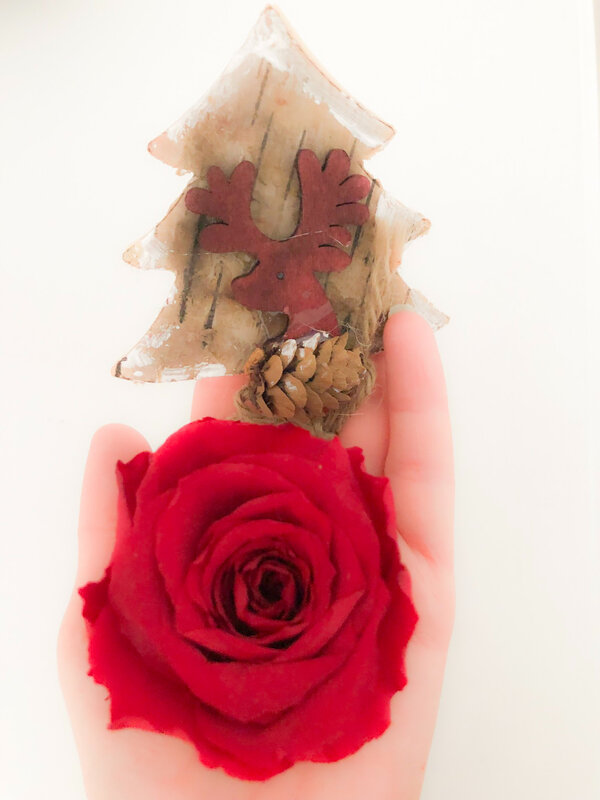 Les réponses/ The answers :
Vous avez le plus de a / You have the most of a
Félicitations ! Génial ! Votre niveau de développement personnel est très élevé !
Le bien être est certainement essentiel dans votre vie.
Continuez d'avancer, d'apprendre et de travailler sur vous et vous réaliserez tous vos rêves !
Congratulations ! Awesome ! Your level of personal development is very high !
Well being is certainly essential in your life.
Keep moving forward, learning and working on yourself and you will realize all your dreams !
Vous avez le plus de b / You have the most b
Vous êtes en super voie ! Vous avancez tranquillement, à votre rythme.
Vous avez compris que votre bonheur passait par votre bien être et par votre développement personnel.
Continuez de persévérer et de vous améliorer et tout deviendra possible !
You are in super way ! You move slowly, at your own pace.
You have understood that your happiness goes through your well-being and your personal development.
Continue to persevere and improve and everything will become possible !
Vous avez le plus de c / You have the most of c
Il faut vous mettre à travailler sur vous-même car personne d'autre n'est mieux placé pour le faire que vous ! Si vous décidez d'avancer sérieusement il n'y a aucune raison pour que votre vie ne se développe pas dans le sens que vous désirez. Vous allez voir beaucoup de choses iront mieux et la vie vous semblera plus belle ! N'attendez pas pour changer, le meilleur moment c'est maintenant !
You have to work on yourself because no one else is better placed to do it than you ! If you decide to move forward seriously there is no reason for your life not to grow in the direction you desire. You will see many things will be better and life will look more beautiful ! Do not wait to change, the best moment is now !
Voilà, j'espère que ça vous a plu. Si vous avez des questions surtout n'hésitez pas. Vous pouvez vous abonner à ma newsletter dans laquelle je partage avec vous régulièrement des outils destinés à vous aider. Et si vous désirez faire passer votre vie au niveau supérieur, je suis présente pour vous aider. Bon mois à tous et un très joyeux noël !
Well, I hope you enjoyed it. If you have questions, do not hesitate. Good month to all and a very merry Christmas !
Quiz et photos par / Quiz and photos by : Orchidée
Site : fleurscreatives.wixsite.com/orchideecbe