Test : Etes-vous prêts à tout faire pour mettre en place la vie de vos rêves ?
Test: Are you ready to do everything to set up the life of your dreams ?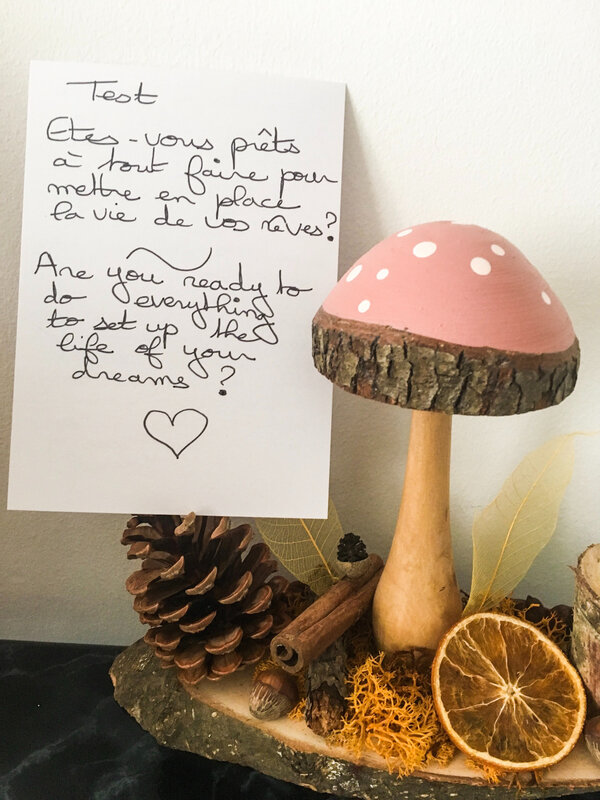 Ce test à été crée à titre informatif, il ne prend pas en compte tous les aspects de la vie d'une personne, merci donc de prendre cela comme une mesure indicative et non pas en bloc.
Soyez le plus honnête possible vis à vis des réponses, personne ne le saura à part vous.
This test was created for information purposes, it does not take into account all aspects of a person's life, so please take this as an indicative measure and not in a block.
Be as honest as possible about the answers, no one will know it except you.
1/ Votre travail actuel ne vous correspond pas :
Your current job does not match you :
a/ C'est trop compliqué de trouver actuellement du travail.
It's too complicated to find work right now.
b/ Je vais commencer par me renseigner sur d'autres boulots et à chercher du travail ailleurs.
I will start by learning about other jobs and looking for work elsewhere.

c/ Je suis prêt à prendre un coach pour découvrir ce pour quoi je suis réellement fait et créer mon projet SMART
I am ready to take a coach to discover what I am really doing and create my SMART project.
2/ Le lieu dans lequel vous vivez actuellement n'a rien à voir avec le lieu d'habitation de vos rêves :
The place you live in now has nothing to do with the place of your dream :
a/ Bah c'est la vie, j'ai pas les moyens, c'est comme ça.
It's life, I can not afford it, it's like that.
b/ Je pourrais peut-être déjà changer quelques objets afin que cela se rapproche plus de ma vision.
Maybe I could already change some objects to be closer to my vision.

c/ Je change les choses au fur et à mesure jusqu'à temps que cela se rapproche le plus possible de ma vision finale, j'ai mon temps.
I change things as and when it comes as close as possible to my final vision, I have my time.

3/ Vous savez que vous êtes dans une période difficile, vous faites certainement une dépression :
You know that you are in a difficult time, you certainly make a depression:
a/ Bah il faut attendre que ça passe, de toute façon j'ai pas trop le choix.
We have to wait until it pass, anyway I have not much choice.
b/ J'ai envie d'aller mieux mais je ne sais pas trop comment m'y prendre.
I want to get better but I do not know how to do it.

c/ Je suis prêt à aller voir un spécialiste s'il le faut, je veux m'en sortir.
I am ready to go see a specialist if necessary, I want to get out of it.

4/ Vous savez que vos habitudes ne correspondent pas trop avec la personne que vous aimeriez être :
You know that your habits do not match with the person you would like to be

a/ C'est venu tout seul comme ça, je ne vois pas trop ce que je pourrais changer ni comment.
It came all alone like that, I do not really see what I could change or how.
b/ J'ai déjà essayé d'arrêter de fumer et de maigrir mais ça a moyennement fonctionné.
I have already tried to stop smoking and lose weight but it has worked moderately.

c/ Et bien il va falloir changer tout ça ! Je suis motivé même si je suis conscient(e) que ce sera difficile.
Well I will have to change all that ! I am motivated even though I am aware that it will be difficult.

5/ Vous savez que lorsque vous allez voir un de vos « amis » vous vous sentez plus mal et plus triste au final après l'avoir vu…
You know that when you go to see one of your "friends" you feel worse and sadder after seeing it ...

a/ En même temps on se raconte tous nos problèmes et ce qui ne va pas dans la société c'est donc normal.
At the same time we tell each other all our problems and what is wrong in society… It's normal.
b/ Oui, j'ai remarqué mais je ne sais pas trop quoi faire…
Yes, I noticed but I do not know what to do ...

c/ Je pense que cette personne est nocive et négative, le mieux est donc que je ne la voit plus je pense.
I think this person is harmful and negative, so the best is to do not see this person anymore I think.

6/ Vous avez envie de perdre du poids…
You want to lose weight ...
a/ Oui, mais de toute façon y'a rien qui marche.
Yes, but nothing works

b/ J'ai déjà tous mes « outils ». Je suis inscrit(e) à la gym, je vais voir un diététicien…
I already have all of my "tools". I'm registered at the gym, I'm going to see a dietician ...

c/ Oui car cela détruit ma vie depuis plusieurs années et que j'en connais les raisons.
Yes because it destroys my life for several years and I know the reasons.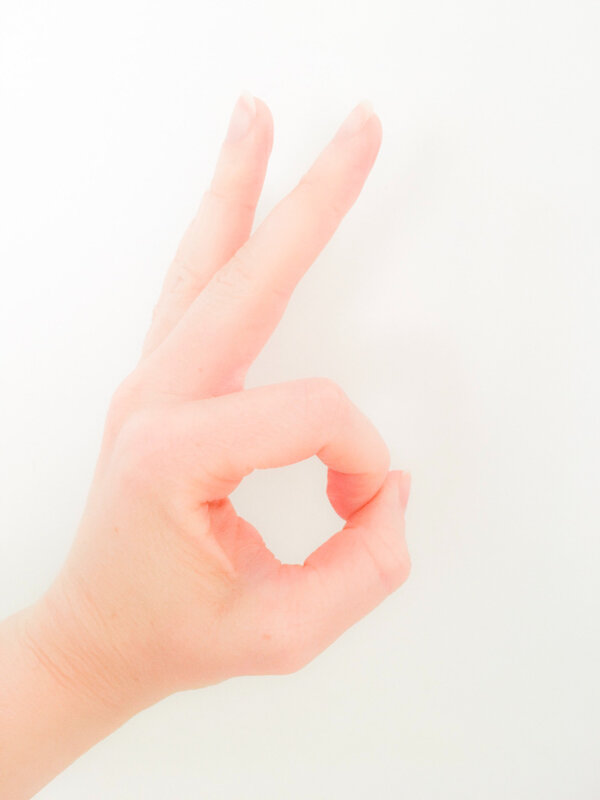 Vous avez le plus de a
You have the most of a

Vous n'êtes pas prêts à changer des choses afin de mettre en place la vie de vos rêves. Vous préférez vous contenter de ce que vous avez déjà. D'un côté, vous avez raison, il est bien d'apprendre à vivre avec ce que l'on possède déjà afin d'être heureux dans le moment présent. Mais… si vous vous plaignez régulièrement, ou que vous râlez sur certaines choses alors c'est que vous avez du mal à être heureux actuellement. La bonne nouvelle est que vous pouvez changer cela, en revanche vous seul en avez le pouvoir et la possibilité. Focalisez-vous sur le positif, ne vous plaignez plus et trouvez votre motivation, vous verrez tout est possible avec un bon état d'esprit !
You are not ready to change things in order to set up the life of your dreams. You prefer to be content with what you already have. On the one hand, you are right, it is good to learn to live with what you already have in order to be happy in the present moment. But ... if you complain regularly, or moan about some things then it's hard to be happy right now. The good news is that you can change that, but only you have the power and the possibility. Focus on the positive, do not complain anymore and find your motivation, you will see everything is possible with a good state of mind !
Vous avez le plus de b
You have the most b
Vous êtes prêt à faire les premiers changements afin de mettre en place la vie de vos rêves.
Vous cherchez des outils et faites des démarches ce qui est super.
En revanche, vous vous rendez compte que certaines choses bloquent encore car vous avez du mal à obtenir des résultats. Posez-vous les bonnes questions : mes blocages viennent-ils de mes peurs ou bien du fait que je ne trove pas ma réelle motivation ?
Si certaines peurs ou « pathologies » vous bloquent, n'hésitez pas à trouver un spécialiste qui vous aidera sur le sujet. Sinon, trouvez votre réelle motivation, celle qui vous remue au fond des tripes et vous aurez votre vrai leitmotiv !
Vous avez juste besoin de savoir réellement vers où vous diriger et tout deviendra plus facile !
You are ready to make the first changes to put in place the life of your dreams.
You are looking for tools and do things what is great.
On the other hand, you realize that some things still block because you have trouble getting results. Ask yourself the right questions : do my blockages come from my fears or from the fact that I do not find my real motivation?
If certain fears or "pathologies" block you, do not hesitate to find a specialist who will help you on the subject. If not, find your real motivation, the one that moves you to the bottom of the guts and you will have your true leitmotiv !
You just need to really know where you are headed and everything will become easier !
Vous avez le plus de c

You have the most of c
Prêt, archi prêt à mettre en place la vie de vos rêves.
De toute façon celle-ci est trop courte et faut y aller !
Hyper motivé(e), vous êtes déjà prêt(e) à signer votre contrat de coaching.
Continuez à avoir la niack et à toujours vouloir avancer, vous irez loin !
Ready to set up the life of your dreams.
Anyway this one is too short and we must go !
Really motivated, you are already ready to sign your coaching contract.
Keep having this energy and always want to move on, you will go far !
Ce sera tout pour aujourd'hui, n'hésitez pas à vous abonner à la newsletter sur le site internet afin d'être sur de ne rien manquer et de recevoir en exclusivité et gratuitement d'autres outils qui vous aideront !
Prenez bien soin de vous et je vous dis à bientôt !
That's all for today, take care of you and see you later !
Site : fleurscreatives.wixsite.com/orchideecbe