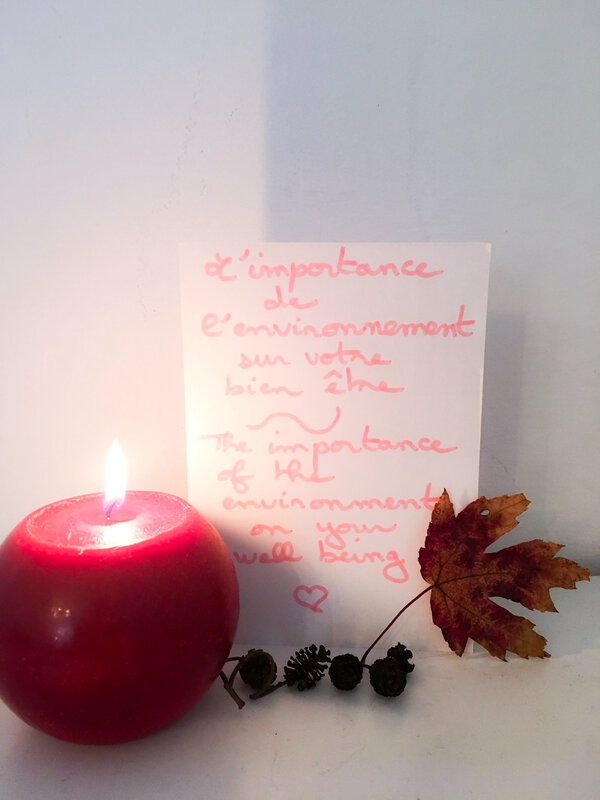 Vous avez tous déjà entendu ce type de phrase : soyez bien entouré, entourez-vous de belles choses, faites en sorte de vivre de un lieu agréable…
Tout ces types de phrases sont liés à votre environnement de manière générale. Pourquoi celui-ci est-il important pour votre bien être ?
Et bien parce qu'il influence directement vos humeurs, vos désirs et même vos décisions.
Comme je vous le disais, il y a différents types d'environnements qui peuvent vous influencer et vous permettre d'avancer ou de stagner.
All of you have already heard this type of sentences : be well surrounded, surround yourself with beautiful things, make sure you live in a pleasant place ... All these types of sentences are related to your environment in general.
Why is this important for your well being ? Well because it directly influences your moods, your desires and even your decisions.
As I said, there are different types of environments that can influence you and allow you to move or stagnate.
1) Votre entourage/ People around you
Commençons par le point le plus épineux, l'entourage.
Comme vous le savez déjà certainement, il y a des personnes qui ont le don de vous influencer de manière positive et d'autres de façon négative.
Le tout est que vous réussissiez à les reconnaître. Eloignez-vous au maximum des personnes qui pompent votre énergie et rapprochez-vous de celles qui augmentent votre confiance en vous et votre bien être.
Si vous n'avez pas d'autre choix que de côtoyer des personnes négatives, alors n'hésitez pas à aller vous ressourcer ensuite. Voyez des amis, mangez un bon gâteau, allez faire une balade, bref, faites-vous plaisir. (Sur la photo, on peut voir ma soeur et moi)
Let's start with the thorniest point, people around you.
As you already know, there are people who have the gift to influence you positively and others in a negative way. All you have to do is recognize them. Move away from the people who pump your energy and get closer to those who increase your confidence in you and your well being. If you have no choice than meeting people who seem negative, then do not hesitate to go relax then. See friends, eat a good cake, go for a walk, have some fun. (the photo is my sister and I)
2) Votre intérieur/ Your interior
Comme je vous l'avais déjà stipulé dans un précédent article sur le lien entre le bien être et la décoration, votre intérieur a beaucoup d'influence sur vous.
Tâchez d'être en accord avec celui-ci. Il doit vous ressembler. Vous devez vous sentir parfaitement bien dedans. Voyez votre chez vous comme un refuge, un lieu de réconfort.
Si vous sentez que quelque chose vous démoralise ou vous dérange, alors c'est qu'il est peut-être temps pour vous de changer de déco ;)
As I had already stated in my article on the link between well-being and decoration, the interior of the place where you live has a lot of influence on you.
Try to agree with this one. It must looks like you. You must feel perfectly well inside. See your home as a refuge, a place of comfort.
If you feel that something is demoralizing or bothering you, then it may be time for you to change the decor ;)
3) L'extérieur/ The outside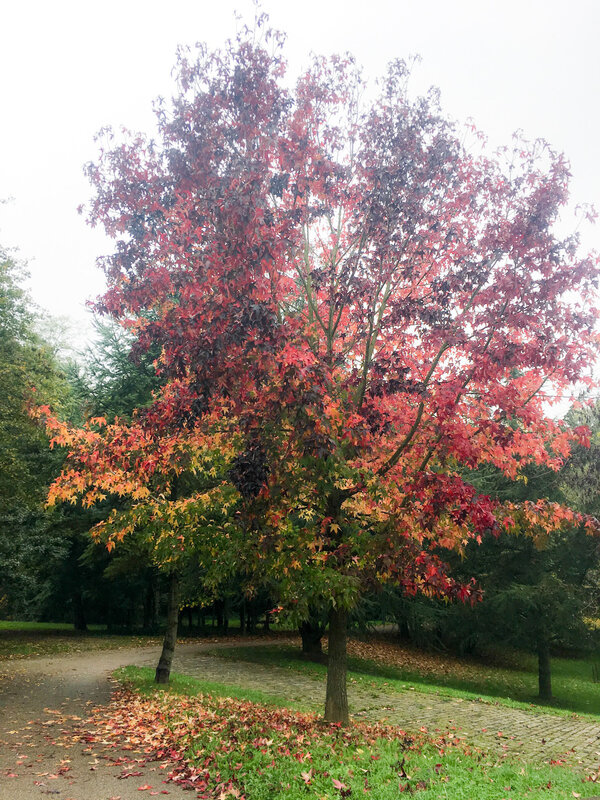 Lorsque vous étiez petits, vous entendiez sûrement votre mère ou un autre membre de votre famille vous dire : « tu devrais prendre l'air ! ».
Et bien ce conseil avisé est valable à tout âge. En effet, nous avons besoin d'être régulièrement en contact avec l'air extérieur et la lumière naturelle. C'est bon pour votre moral et oxygène vos petites cellules grises (comme dirait Hercule Poirot).
Nous sommes tous plus au moins proches de la nature mais même ceux qui ne l'aiment pas particulièrement devraient sereconnecter de temps à autre avec elle.
Si vous le pouvez, adaptez les endroits où vous vous déplacez. Si vous appréciez davantage les lieux où se trouvent un point d'eau, privilégez des balades au bord d'un lac par exemple.
A vous de voir et de vous adapter.
Comme je vous le disais ci-dessus, la lumière naturelle joue un rôle important sur notre moral et notre fatigue. N'avez-vous pas remarqué que lorsque la période hivernale arrive beaucoup plus de gens ont tendance à déprimer ?
C'est en partie à cause de cela. Privilégez les espaces ouverts, avec de grandes vitres donnant sur l'extérieur, lorsque vous ne pouvez pas sortir.
When you were little you probably heard your mother or someone else in your family telling you, "You should get some fresh air". And this advice is valid at any age. Indeed, we need to be in regular contact with the outside air and the natural light. This is good for your moral and oxygenates your little gray cells (as Hercule Poirot would say). We are all more or less close to nature but even for those who do not particularly like it, it is good to reconnect with it from time to time. If you can, adapt the places where you move. If you appreciate more places with a water source, prefer ballads at the edge of a lake for example. It's up to you to see and adapt.
As I said above, natural light plays an important role in our spirit and our tired body. Did not you notice that when the winter season arrives many more people tend to depress ? That's partly because of that. Choose open spaces, with large windows looking out, when you can not go out.
Voilà, c'est tout pour aujourd'hui. Je voulais vous remercier de prendre le temps de lire mes articles.
A partir de l'année prochaine, je ne ferais plus qu'un article toutes les deux semaines au lieu d'un article par semaine car je travaille parallèlement sur un projet de box bien-être pour vous.
Je vous remercie de votre compréhension et vous dis à mardi prochain !
Prenez soin de vous.
Well, that's all for today. I wanted to thank you for taking the time to read my articles.
Next year I would do one article every two weeks instead of one article per week because I am working on a well being box project for you. I thank you for your understanding and tell you next Tuesday !
Take care of yourself.
Orchidée
Texte et photos par/ text and photos by : Orchidée